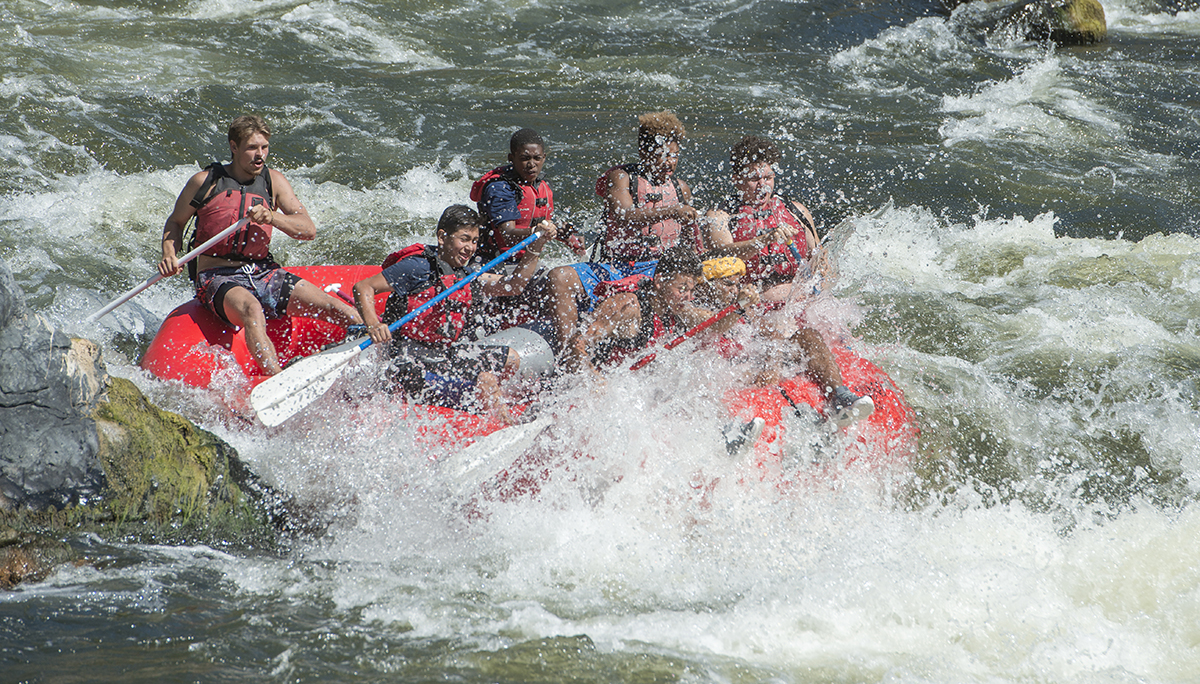 Family Dynamics Resource Center Hosts Camp HOPE America – California, Shasta 

Family Dynamics Resource Center (Family Dynamics) is partnering with Camp HOPE America to host Camp HOPE America – California, Shasta.
Camp HOPE America – California, Shasta started in 2012 and inspired the development of Camp HOPE America – California in 2013; which led to the development of Camp HOPE America in 2015. "This is a great partnership for Family Dynamics and we are excited to invest in Shasta County youth that have been exposed to trauma and abuse.  I believe this type intervention is key in helping children break the generational cycle of abuse they have witnessed," said Family Dynamics' Executive Director, Sandra Wilson.  "We believe the community will help us raise the money to change the lives of Shasta County children," said Wilson.
During the summer, Shasta County youth (ages 7 to 17) travel to Mt. Hermon's Kidder Creek Ranch Camp in Siskiyou County.  This camp is part of Camp HOPE America, which is the first nationwide camping and mentoring initiative in the United States to focus on children exposed to domestic violence. Throughout the remaining months of the year, youth have the opportunity to also take part in the pathways program which is an adjacent part of Camp HOPE Shasta. The purpose of this pathways program is to provide activities and opportunities for the youth of Shasta County to further develop their hope and aspirations for the future. This also serves as a continuation of the healing and connection that was initiated during the weeks at camp over the summer. Camp HOPE America grew out of the vision and work of the San Diego Family Justice Center, the Family Justice Center Alliance , and Alliance for HOPE International.  The vision for Camp HOPE America is to break the generational cycle of family violence by offering healing and hope to children who have witnessed family violence.  Camp HOPE America provides week-long camping experiences for youth, at no cost to them or their families.  As Karianne Johansen, Camp HOPE America's founding Director has said: "Camp HOPE America is about giving children their childhood back."
Alliance for HOPE International President and Camp HOPE America Founder, Casey Gwinn, believes, "We can love these children at 10 and change their destinies, or lock them up at 17 and say we are tough on crime," said Gwinn.  "I am excited about this partnership with Family Dynamics.  We have a strong history with Shasta County youth and look forward to our continued involvement in their lives," said Gwinn.
It is well documented that children exposed to domestic violence and related physical and sexual abuse suffer severe and long-term impacts.  The majority of all juvenile and adult offenders in correctional institutions came from families of origin with histories of domestic violence, child abuse, and some mix of alcohol and drug abuse. The prevalence of gang membership, teen relationship violence, bullying, and sexual assault have all been associated with children growing up in violent and abusive homes.
The research is clear, resiliency and competency in children and providing "turning point" opportunities can help children overcome the trauma and modeling impacts of family violence. The University of Oklahoma has been evaluating Camp HOPE America since 2013 and reports, "Camp HOPE America exists to provide children hope, as well as a reprieve from the family violence they experience. The violence they experience on a daily basis leaves them at a greater risk for such things as poverty, substance abuse, crime, lower educational attainment, intimate partner violence, and child abuse. While participating in the activities at Camp HOPE America, the children and their camp counselors establish goals that enhance the optimum functioning of the child given their psychological, social, and demographic means. The results of this outcome assessment indicate that Camp HOPE America does, indeed, provide a pathway of hope for children who experience family violence."
To donate to Camp HOPE America – California, Shasta please call Lydia at 530-242-9007 or click here! 
Learn more at www.camphopeamerica.org